Adobe has released a new patch update 23.6 recently and it has introduced a major problem. Now it's impossible to change the font for items once you edit their text in the edit tab. We're working hard on an update to the plugin that would address this new problem.
In the meantime you can downgrade to previous patch version of After Effects 23.5. Here is how:
1. Open Creative Cloud Application and click "All Apps". Then Navigate to "Other versions" next to After Effects.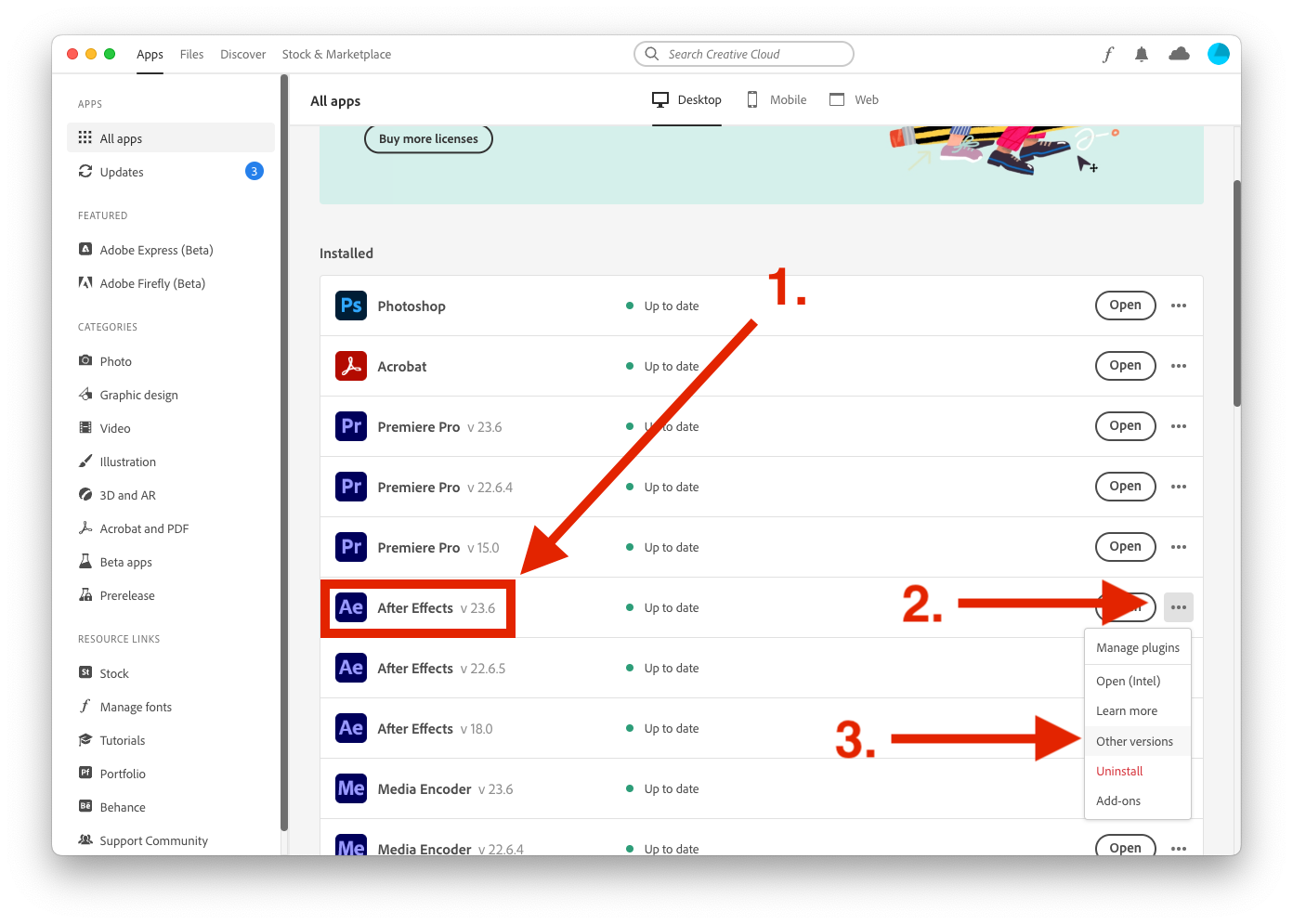 2. Install After Effects (23.5)