The following steps show how to download and install a purchased product for Premiere Composer.
1. Open Mister Horse Product Manager.
You can launch it directly as a regular application, or open the app from Premiere Composer via plugin's menu: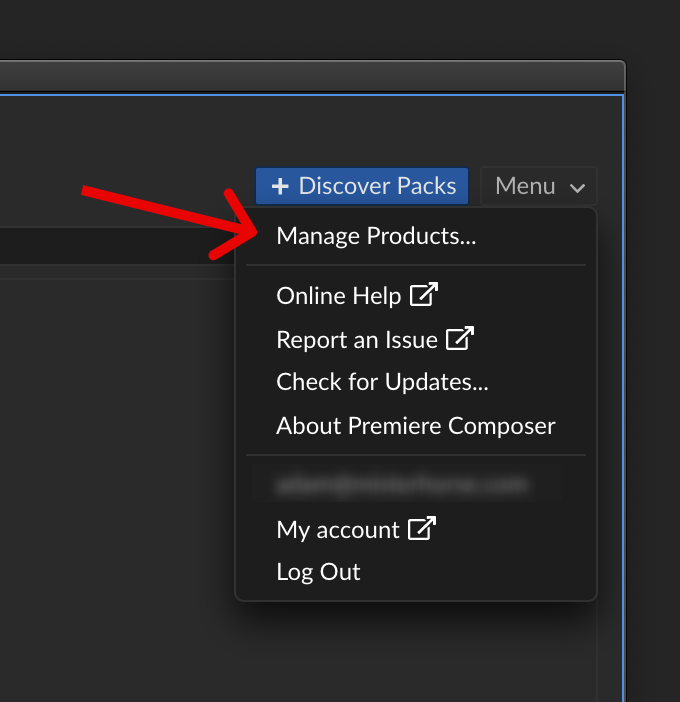 1. Install the product.
Simply click the button "Install". That will download and install the product.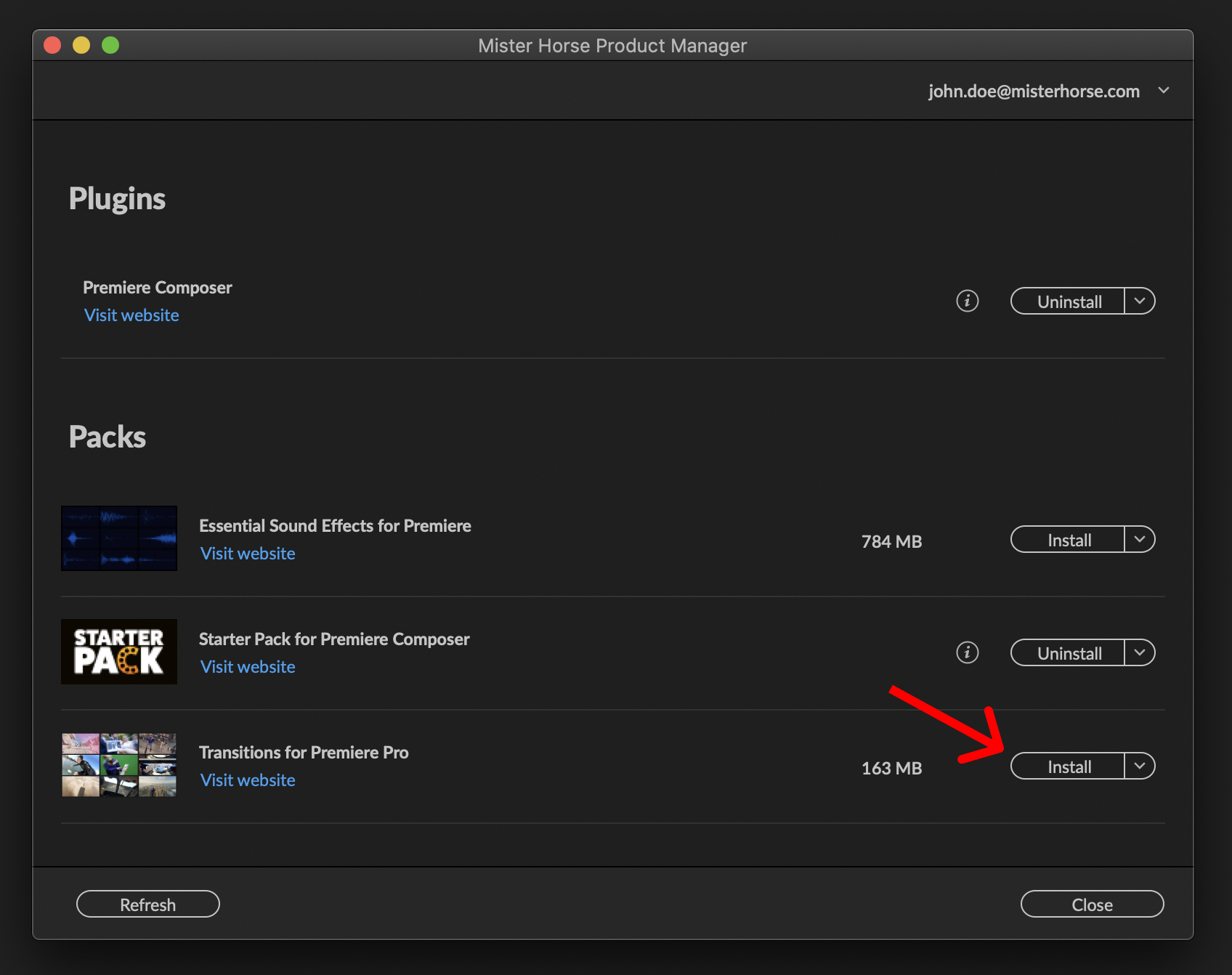 After this is done, the new items should pop up in your Premiere Composer.