If you see a message on a white background instead of a transition, please wait a few sec for the transition to load. If it still does not work, you can do the following: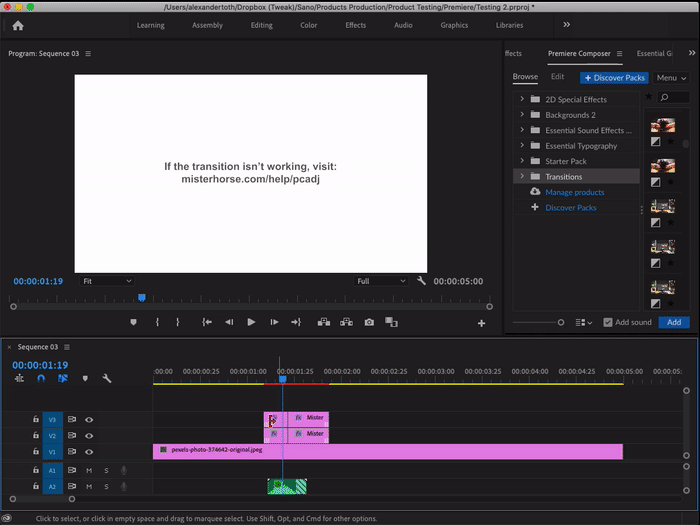 Seeing a black screen instead?
If you encountered an issue like on a image below. Please try to drag the transition into the timeline instead of using "Add" or double-clicking the item. We're working on an update addressing the issue.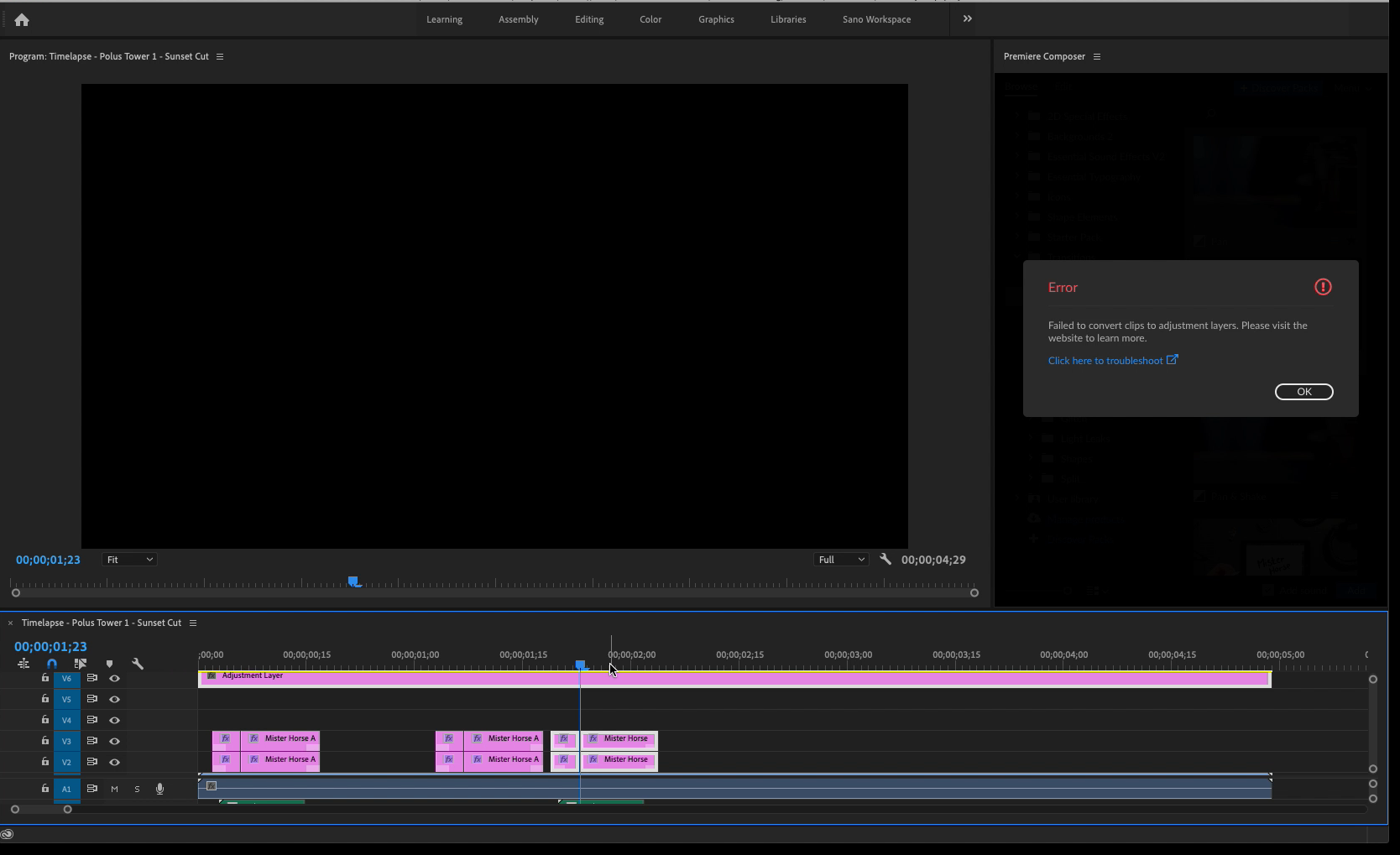 Example: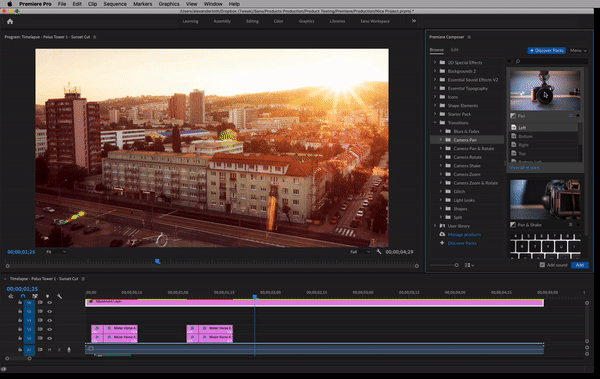 Please let us know if none of the suggestions helped.