Before proceeding, please make sure you're working with the latest version of Premiere Composer. When you're on the latest version you can fix this like this:


1. Select all of the transition clips
2. Right click on the Premiere Composer's "Menu" button to open a hidden dropdown. Important! right click is the other mouse button, this is a hidden menu.
3. Press "Fix selected clips"


Like on the following gif:
Seeing a black screen instead?
If you encountered an issue like on a image below. Please try to drag the transition into the timeline instead of using "Add" or double-clicking the item.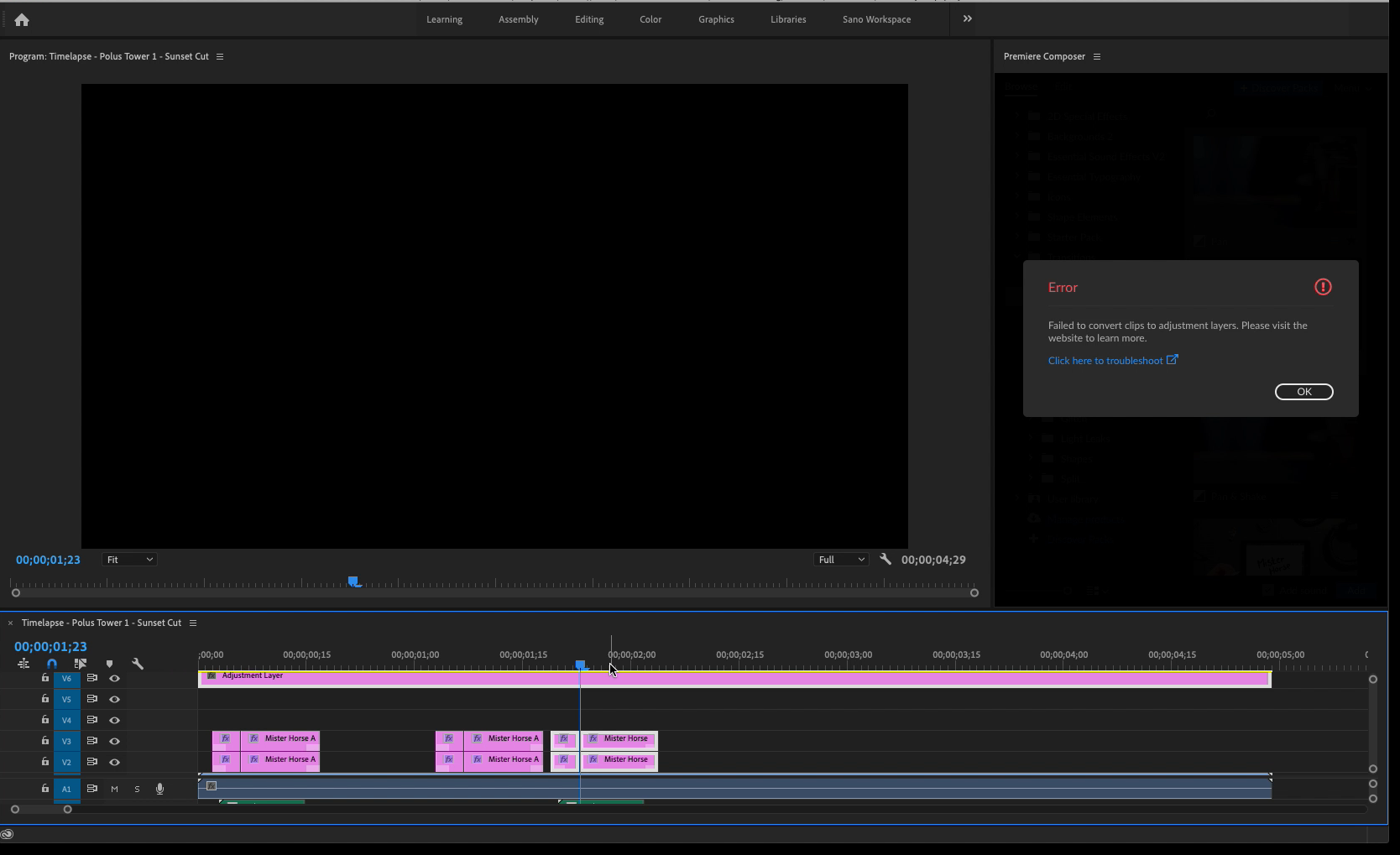 Example: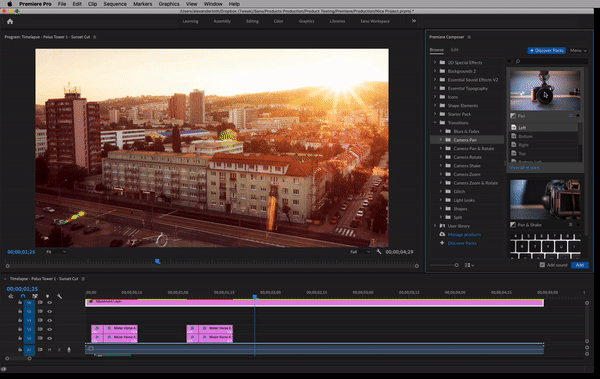 Please let us know if none of the suggestions helped.