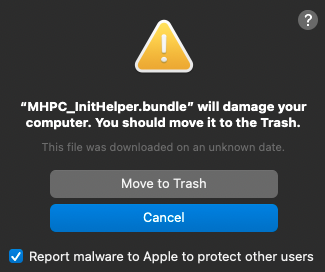 For yet unknown reasons older version of MacOS are removing parts of the plugin. This is not happening on a newer MacOS. There doesn't seem to be any apparent error in our code so we haven't discovered any other way to fix this yet. The OS just decides to remove the files, so it's out of our control.


Solution: Update Mac OS & reinstall Premiere Composer
Update Mac OS to the latest version.

You may only need to update to the latest patch of your current OS.
Please, double check that there is an update available. We had multiple confirmations that it popped up after checking it manually.

Open Mister Horse Product Manager application.
Uninstall Premiere Composer.
Install Premiere Composer again.
It's always a good idea to keep your OS updated anyways. So unless you have good reasons not to update, this is a good solution.
If you cannot update MacOS
You can downgrade the plugin & starter pack to following versions and it should work:
Premiere Composer - 1.3.6
Starter Pack - 1.0.11
Here is how to downgrade: