You should be able to find the Animation Composer in the After Effect's menu under "Window" -> "Animation Composer."
If you have installed Animation Composer and it is missing in the Window menu, try the following solutions.
Possible solution 1
What is the exact version of After Effects you're working with?
Animation Composer 3 requires After Effects CC 2019 (16.1). The patch version is important, you may need to run a quick update through Creative Cloud because older patch had bug preventing Animation Composer from working.
Possible solution 2
Open Mister Horse Product Manager application and verify the plugin is really installed: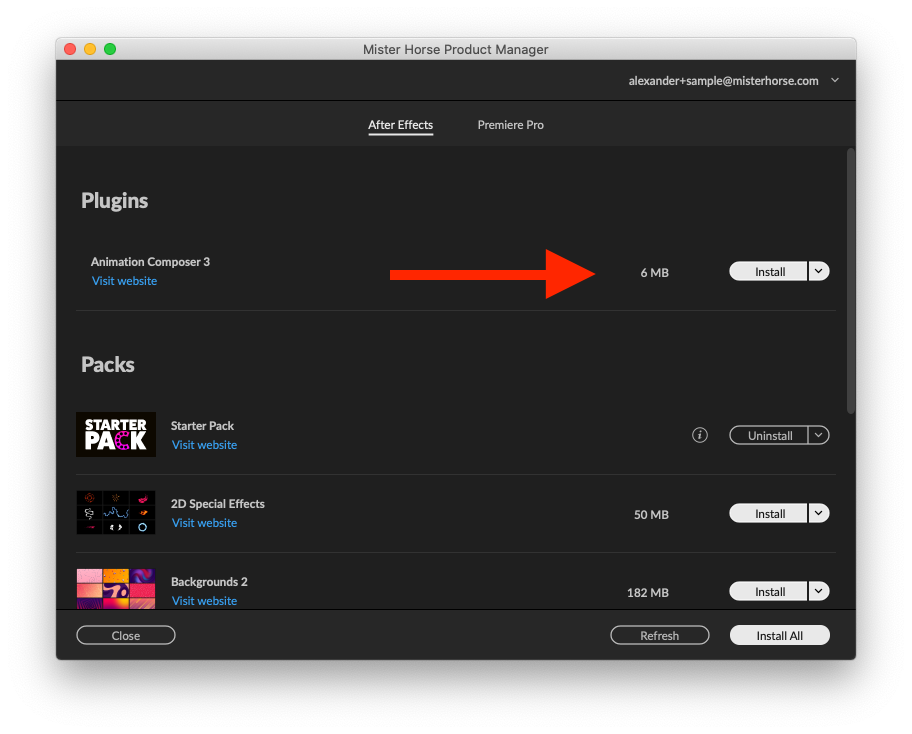 Installing the downloaded Product Manager is not enough, you have to install the plugin as well.
What is Mister Horse Product Manager?
Mister Horse Product Manager is an application that allows you to update and download Mister Horse plugins and products. It's a central point for everything Mister Horse.
You can download it on Animation Composer homepage (the main download button).
Video: installing the plugin on Mac
Video: installing the plugin on Windows