Sometimes, after opening your project the graphics added from Premiere Composer might disappear or get cut off. This is a known bug in Premiere Pro, which hopefully gets fixed soon.
To fix this you need to update Premiere Pro to the latest version (14.0.1 at the time of writing this article). This update addresses the issue and also comes with a new action you can use to fix your clips.
Select the clips that are acting weird and go to Graphics-> Reset Duration. Like on the video below.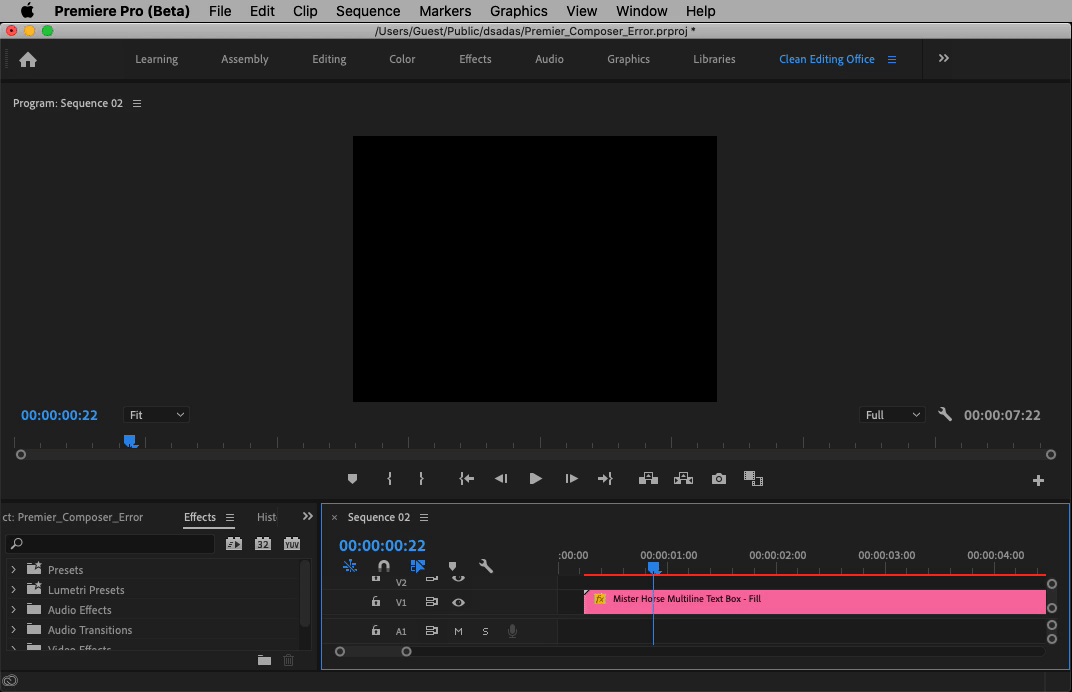 If the action does not work, please try to copy the clip to a new sequence and try again.
Have you experienced this issue? Please let us know. We're trying to find out when exactly this happens, so we could contact Premiere developers.