Each license can be used by a single user on max. 2 devices at the same time. However, you can purchase multiple licences of the same product on one account. Then you can assign the extra licences to a different account (send an invite). You can always change who can use your licenses, which is very handy when you're managing a team account.
Here is how it works:
Visit Manage Licences section in Mister Horse account.

You can see a list of licences. Each license has an "owner" and an "assignee". The owner is the one who purchased the license. The assignee is the current user of the license, who can login to our plugins to access the products.
It is possible re-assign the license to a different email. This can be done at any time.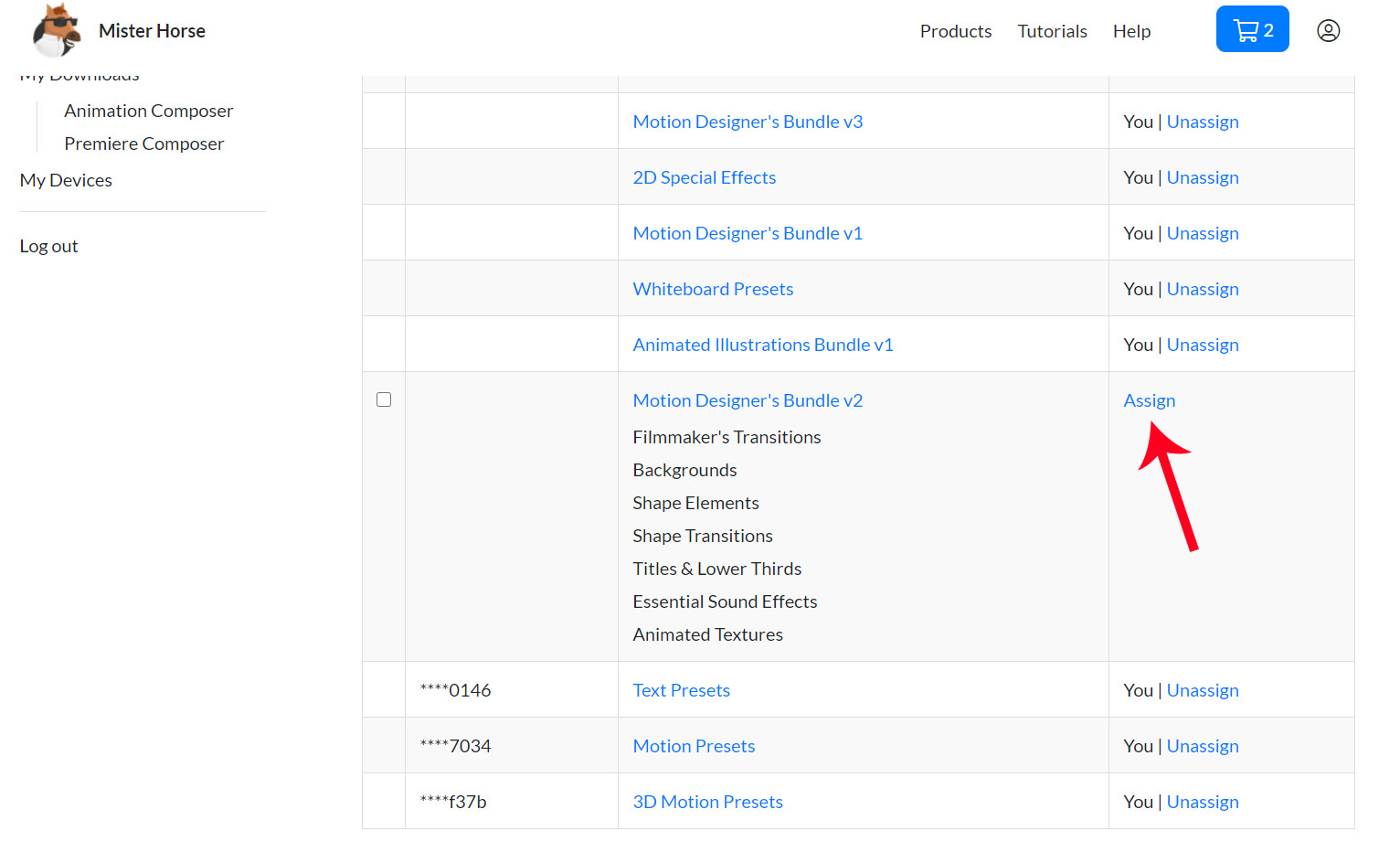 After clicking on "Assign" a popup will appear. Here you have to write an email address of a user.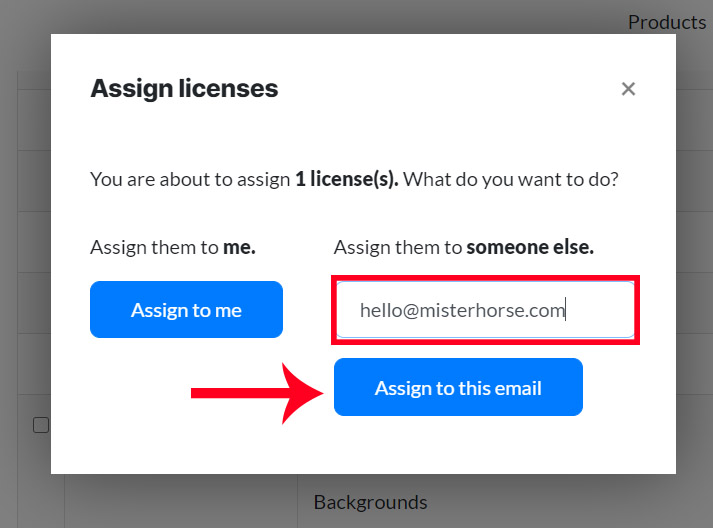 User will receive an invitation after clicking on Assign to this email button.
Team Administration Tab - Managing many users
If you have a lot of licenses, you can manage them using the "Team Administration" tab. Here you can add users to each product.
1. Click "Team administration"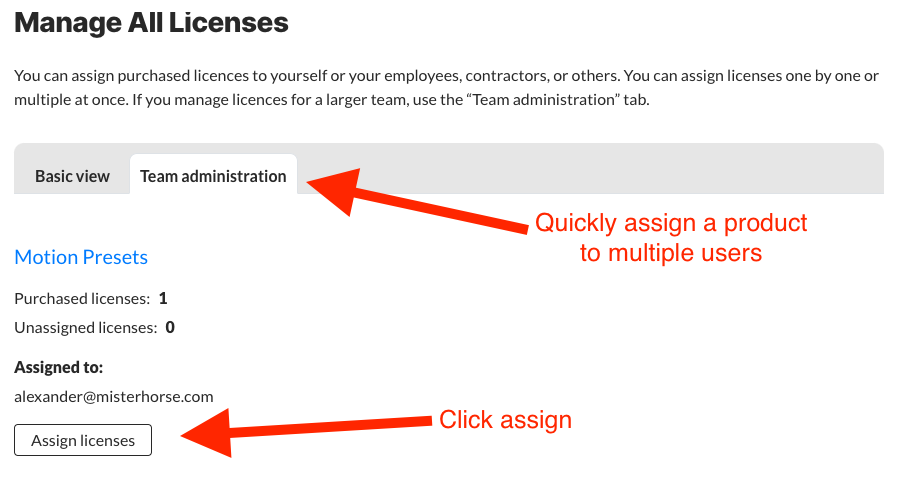 2. Assign users to each purchased product.