If you're experiencing some issues with Font Awesome, please try the following suggestions:
Suggestion 1
Turn on "Ligatures" in the character panel. It shouldn't be necessary but we had some reports that this helped.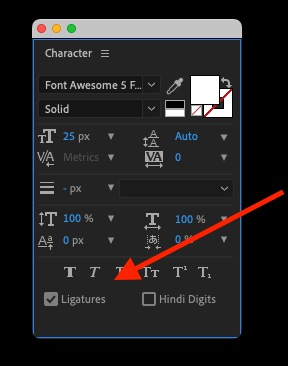 Suggestion 2
Remove Font Awesome and install it again. It might have happened that you had a different version of Font Awesome already installed and it causes issues.
On Mac: search for "Font book" in the spotlight and remove the fonts there.
On Windows: check out this guide.