Unfortunately, Premiere Pro v 22.4 introduced a bug that affects our plugin and causes it to freeze when importing certain transition files.
To fix the problem, please, update Premiere Composer to the latest version (1.3.6 at the time of writing this article). Here is how:
Open Mister Horse Product Manager application
Hit the Update All button (you may need to press Refresh)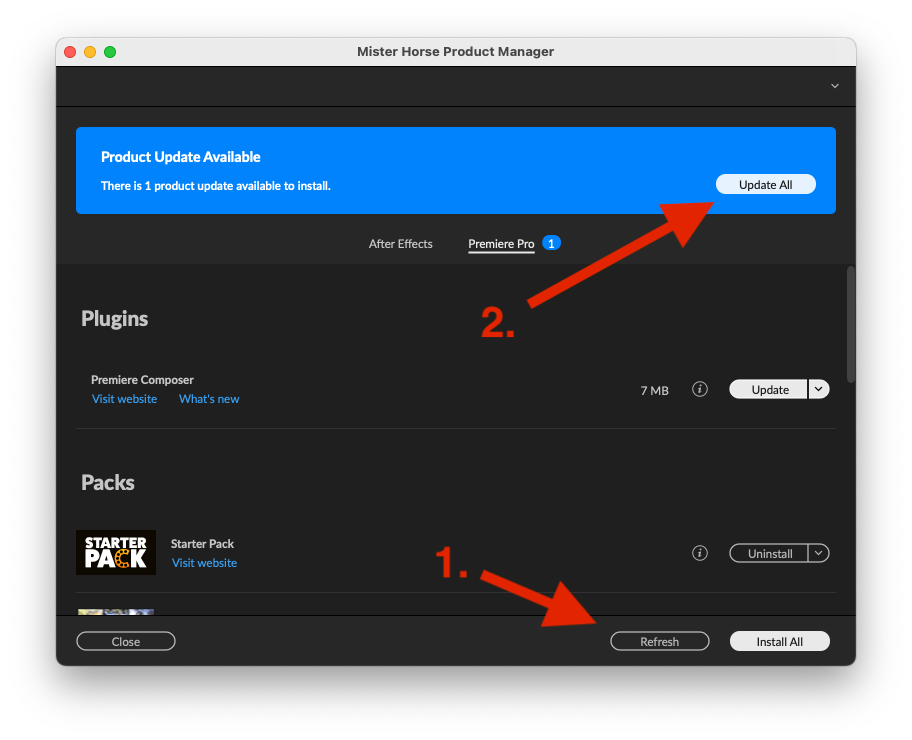 Make sure your version of the plugin is at least 1.3.6 or higher.

If you're still experiencing freezing, even with updated Premiere Composer, please, let us know.