Important: The following guide only works with "Text Presets for Premiere Pro" product, it doesn't work with presets found in "Starter Pack" folder.
It is possible to combine 2 presets by clever use of the "Replace" button. Here is how this works:
Cut the added preset in half.




Select the left or right part of the clip (the one with animation you'd like to replace)


Select the desired new preset and click "Replace" button.




Turn off "Animation In" or "Animation Out" checkbox on the replaced clip so it only animates on one side.


Here is a short gif showcasing the gist of the action (we're replacing out animation):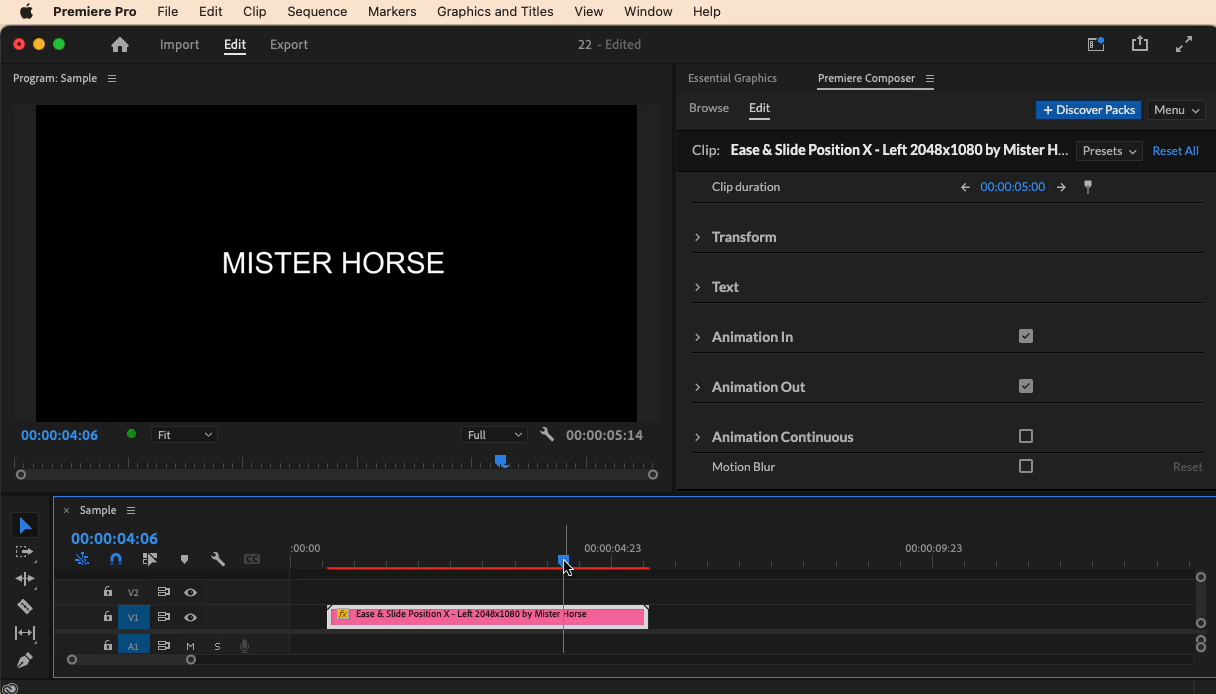 Was this article helpful? Or is it missing something, please let us know.